Rediscover the Kerkebeek
This pilot targets heat stress, drought and heavy rainfall
The City of Bruges is rediscovering the Kerkebeek and wants to increase space for the water of the Kerkebeek. This pilot project is a showcase where nature, safety, mobility and climate will go hand in hand.
Pilot location
City of Bruges
Landscape
Dense city and (sub)urban residential area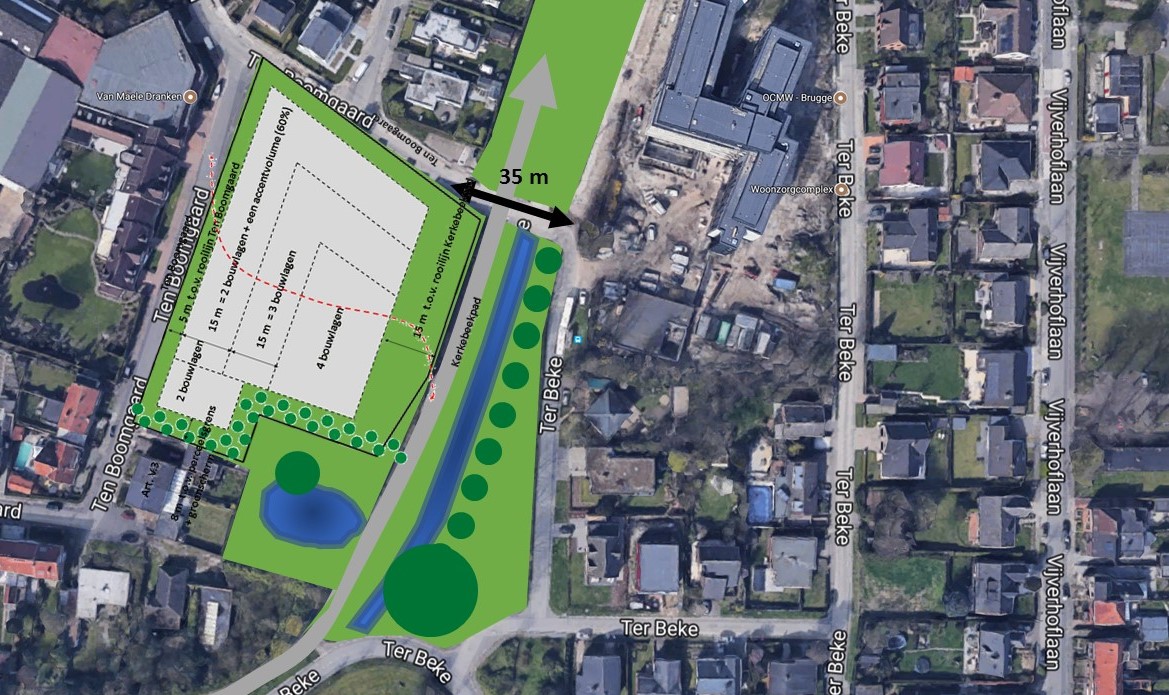 The 'Kerkebeek' is a local stream in Bruges, which is sensitive to flooding when heavy rainfall occurs. Currently, this green corridor is more a 'grey' corridor, but it offers many opportunities for increased climate resilience that are not yet exploited.

The City of Bruges will replace 1000m² of impermeable pavement with green solutions. Among these solutions are plans to open up the local stream and create a park.
First results are expected in 2021.
Contact
Stad Brugge- Cluster Openbaar Domein
Jonas Lagrou
Evelien Devriese