Recording of the Belgium Capacity Building Programme Now Online
In all our pilot regions the Capacity Building Programme to show and teach how green infrastructure can help build a liveable and climateproof city is in full swing.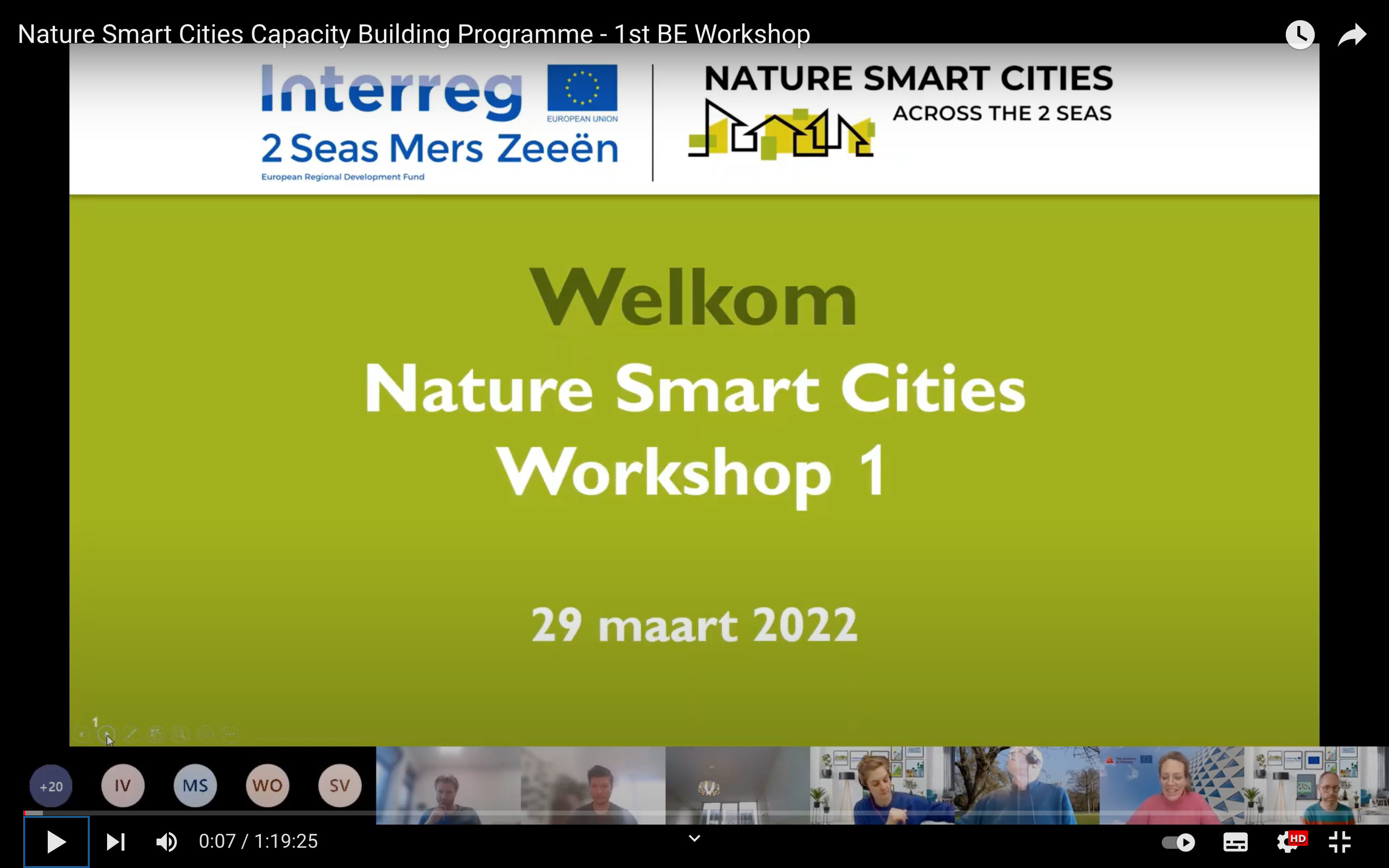 On the 28th of March about 150 participants attended the first workshop from the Capacity Building Programme in Belgium. After a welcome by Hanne Witters from the Province of Antwerp, the different pilot projects in the Antwerp region were introduced. Phil Back also explained the common obstacles local authorities encounter when they try to add green measures to urban renovation projects.
The workshop then continued with an explanation of the Nature Smart Cities Business Model by its makers, Wito van Oijstaeijen and Maíra Finizola e Silva. After a short break, participants could experience the working of the Business Model themselves. The first workshop is now available online via this link.

Are you based in Belgium? And would you like to experience the Business Model in more detail? Then join one of the two physical physical capacity building workshops, on June 16 in Brugges or on June 21 in Antwerp.