Refining the Nature Smart Cities Business Model
A first version of the Business Model is tested, so that the next version will be even more useful to formulate arguments for green infrastructure.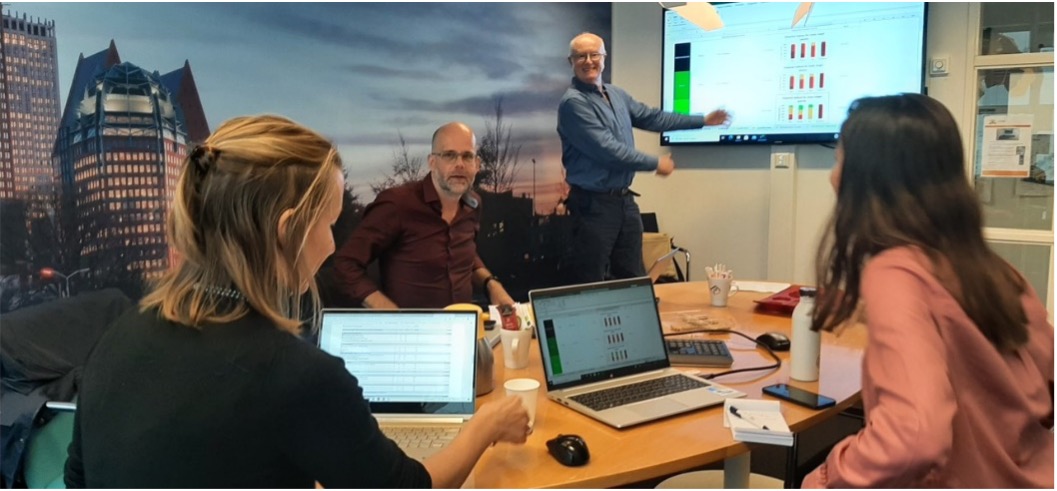 To further develop and refine the current version of the Business Model, it has been carefully tested by eight local authorities over the past few weeks. Under the guidance and supervision of independent consultant Phil Back, policy advisors, planners and other specialist officers were asked to demonstrate their use of the Business Model by applying it to a real-life project. The goal of these tests, the so-called 'demonstrator testing', was to find any flaws as well as to identify the added value of the Business Model (a tool which aims to aid local authorities in making a case for climate adaptation projects).
City partner The Hague was one of the eight local authorities that took part in the testing of the Business Model. Since the design of the city's second pilot project in the Van Musschenbroekstraat is currently being thought out, the pilot perfectly lends itself for the demonstrator testing. Running through the Business Model allows The Hague to further enhance its initial plan for green infrastructure. Prior to implementation, it provides an insight into the plan and its effects on a variety of ecosystem services, such as water retention, health and biodiversity. Changing certain landscape types, and their surface area, showed how these also change habitat suitability for e.g. birds and butterflies, water retention capability, and the amount of carbon captured.
Phil will now collate all the information gathered in the eight tests and compile a report on the results. The Universities of Antwerp and Ghent, who have developed the Business Model, will subsequently refine it and launch a second version that is to be expected early in 2022.