Six pilot projects finished in the province of Antwerp
Within this pilot already more than 2,5 km of pathways have been fitted with permeable pavement or wooden boardwalks.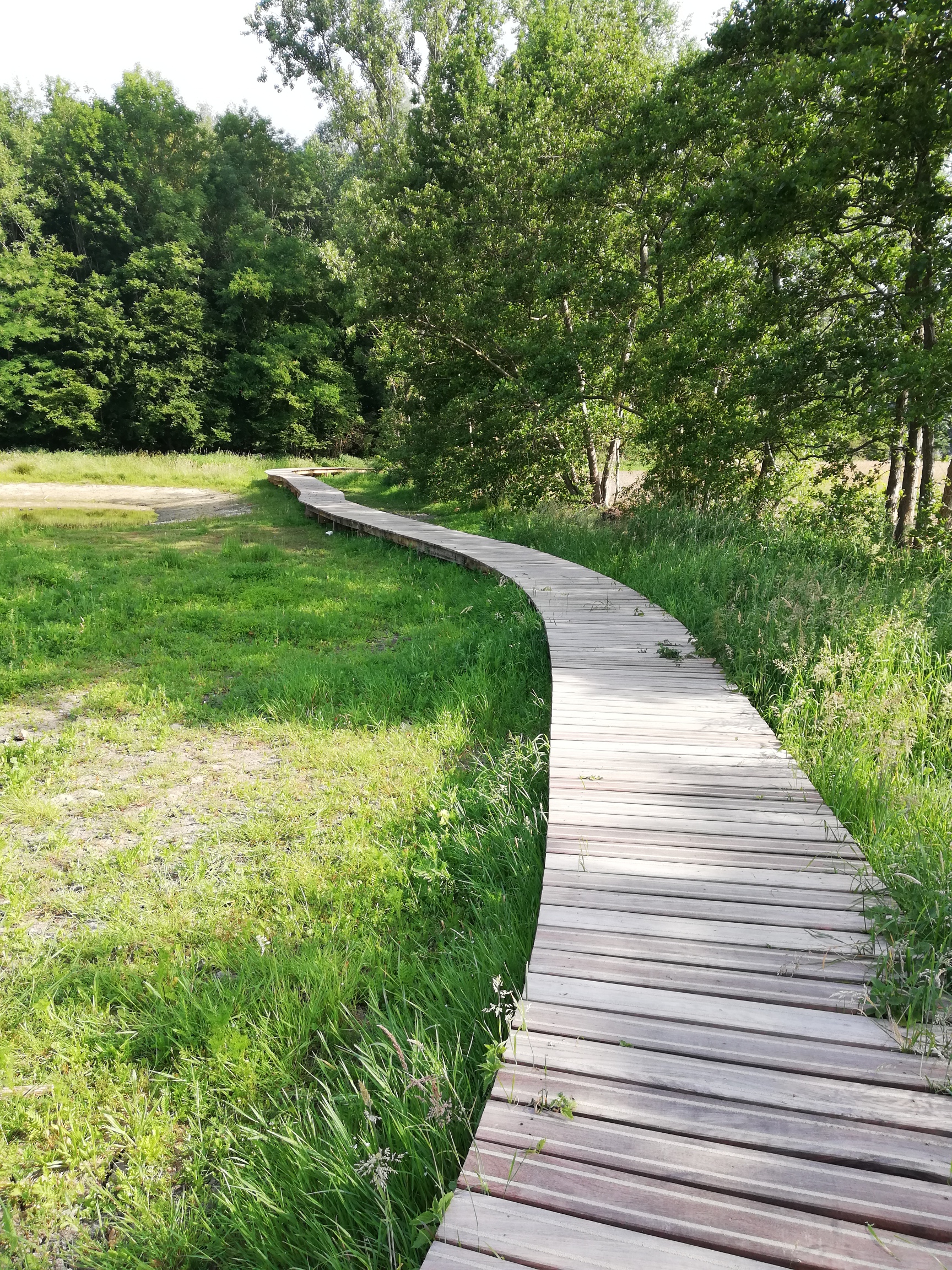 The province of Antwerp and Streekvereniging Zuidrand work on adding safe, sustainable pathways to the province's slow roads. The permeable surface prevents the forming of puddles and allows rainwater to sink into the ground. Their pilotproject is a combination of seven smaller pilot locations. Six have been realised since the start of Nature Smart Cities :
In Kontich, an old railway has been transformed into an awardwinning park. More than 1000 tons of debris was cleared and 700 m2 of tarmac removed. 3000m2 of semi-paved bicycle and footpaths were constructed, so that rainwater can infiltrate into the ground. Several ponds can buffer the equivalent of two Olympic swimming pools. The water from the nearby streets and roofs now flows into these ponds, relieving the sewage system in case of heavy rainfall. Through the ponds, the water slowly infiltrates into the ground. This also helps to increase groundwater levels. Watch here for an impression of the park.

A 665m long semi-paved footpath is added at the place of an old railway in Mortsel too. With this new pavement, the green area is also accessible to pedestrians in the wet winter months.

The historic footpath in Aartselaar is open again. The area is sensitive to flooding, so a wooden boardwalk ensures dry feet. The new connection is a safe route for children going to school.

The new 285m long wooden boardwalk in Edegem provides access to the forest in the wet winter season and protects the forest flora from being trodden.

The cement pavement of the footpath along the Koude Beek in Borsbeek has been replaced with porphyry stone, so that rainwater can slowly sink into the ground.

In Lint, a new boardwalk and woodchip path provide access to a very wet meadow and connect existing pathways.
The completion of the seventh pilot location is planned for 2021. In Hove the stoney pavement of a playground will be removed and two wadi's will be added to buffer rain water.