Cambridge City Council launch citizen science tree mapping scheme
Cambridge City Council have launched a citizen science scheme to engage residents to get involved in mapping all of the city's trees.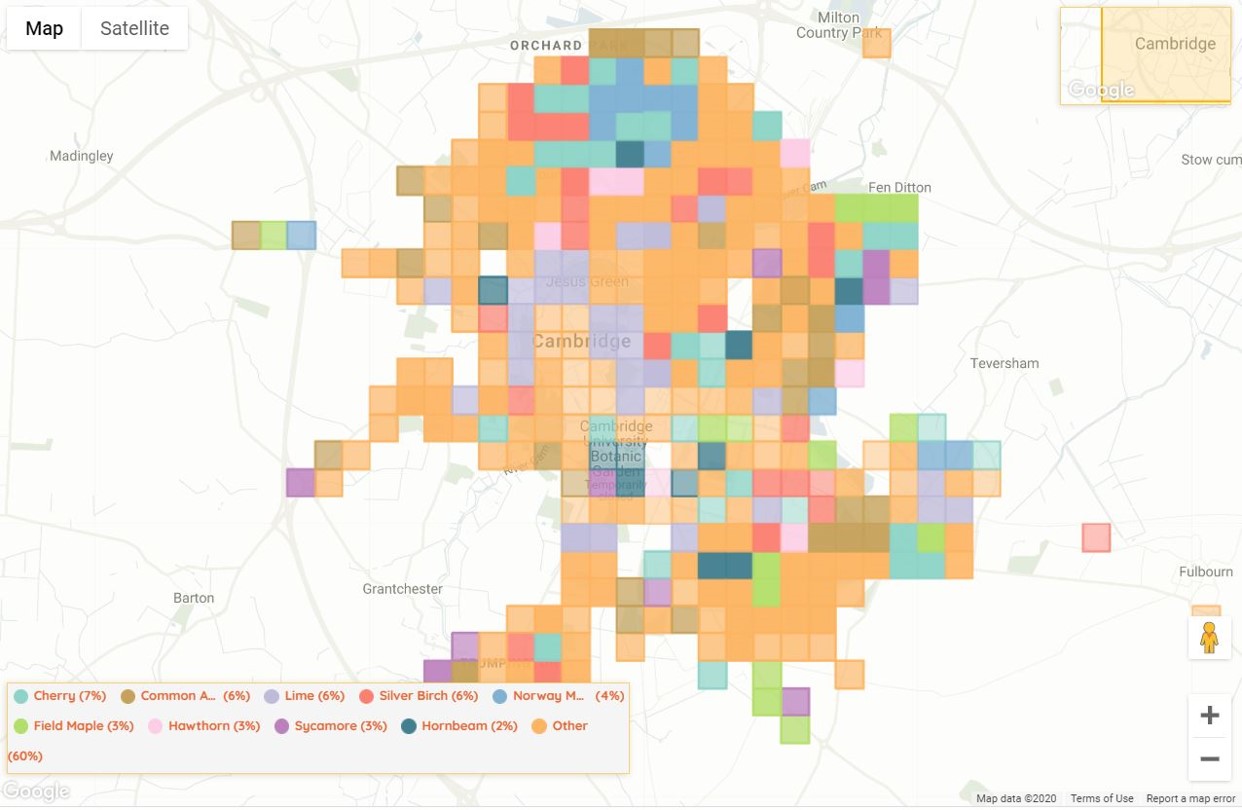 Using the online mapping tool 'Curio', Cambridge City Council have already added all trees in the public domain, and are now calling upon residents to help map the privately owned trees too. Producing a map of all the trees in Cambridge will help inform the way the City Council manage the city's urban forest. The Curio app or website enables anyone with a computer or smartphone to add trees to its global map. Inviting residents to help develop the Cambridge Tree Map has a number of benefits. It helps to highlight the important contribution trees make to our urban environment. And it enables landowners assess their tree cover, species diversity, and potential threats from pests and diseases. Other citizen science projects will be launched by Cambridge City Council to Curio in the future. The first of these projects is to assess how much impact ash dieback disease is likely to have on the city. As such, the City Council are particularly interested in getting all ash trees in the city mapped by residents in the 'Cambridge Ash Hunt'.