The Cambridge Canopy Project commences planting new trees in the City
Cambridge City Council has officially launched a project to increase the area of the city under tree canopy cover.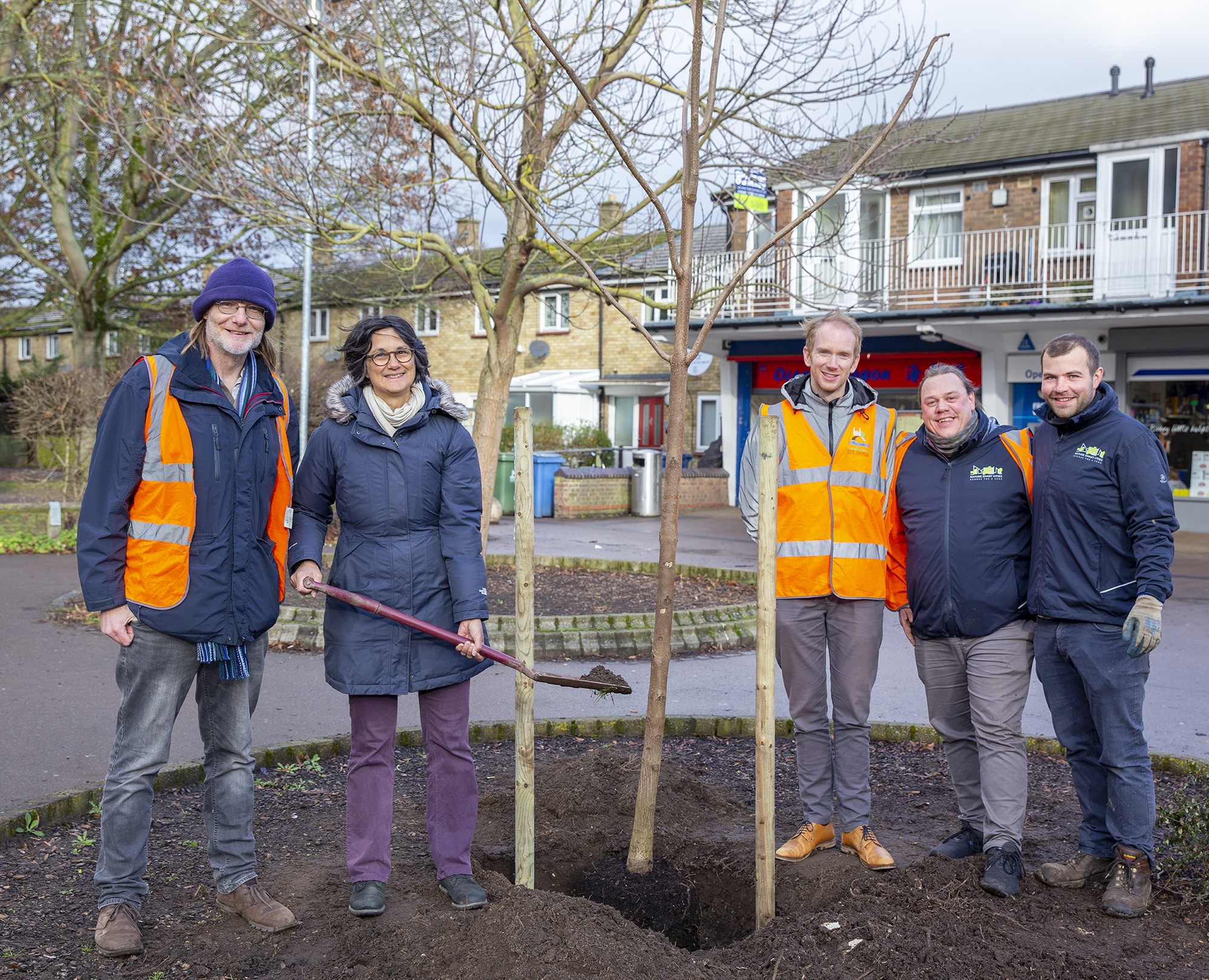 The Cambridge Canopy Project will see the growth of Cambridge's urban forest through a number of approaches during the next three years, including:
• Planting 2,000 new trees on council-owned land
• Distributing approximately 1,500 trees to residents through the council's Free Trees for Babies scheme
• Working with residents and businesses to plant 12,500 trees in gardens and on other privately-owned land.
Councillor Katie Thornburrow, Executive Councillor for Planning Policy and Open Spaces, officially launched the project on Friday 17 January 2020 by planting a Foxglove tree (Paulownia tomentosa) in the City. The overarching aim of the Project is to increase the city's tree canopy cover from 17% to 19% by 2050. Strategic use of trees in urban settings can bring about a number of positive benefits to residents and visitors, including:
• Provision of shade and shelter from the sun and wind
• Active cooling of the air around them
• Alleviation of flooding by slowing rainfall, increasing percolation to ground water, and through the uptake of water
• Reduction of noise and filtration of air pollutants.