Excursion Green Cities Europe - Amsterdam Zuidas
An excursion around the Amsterdam Zuidas area to have a look at practical measures to mitigate the effects of dry periods combined with heavy rain showers.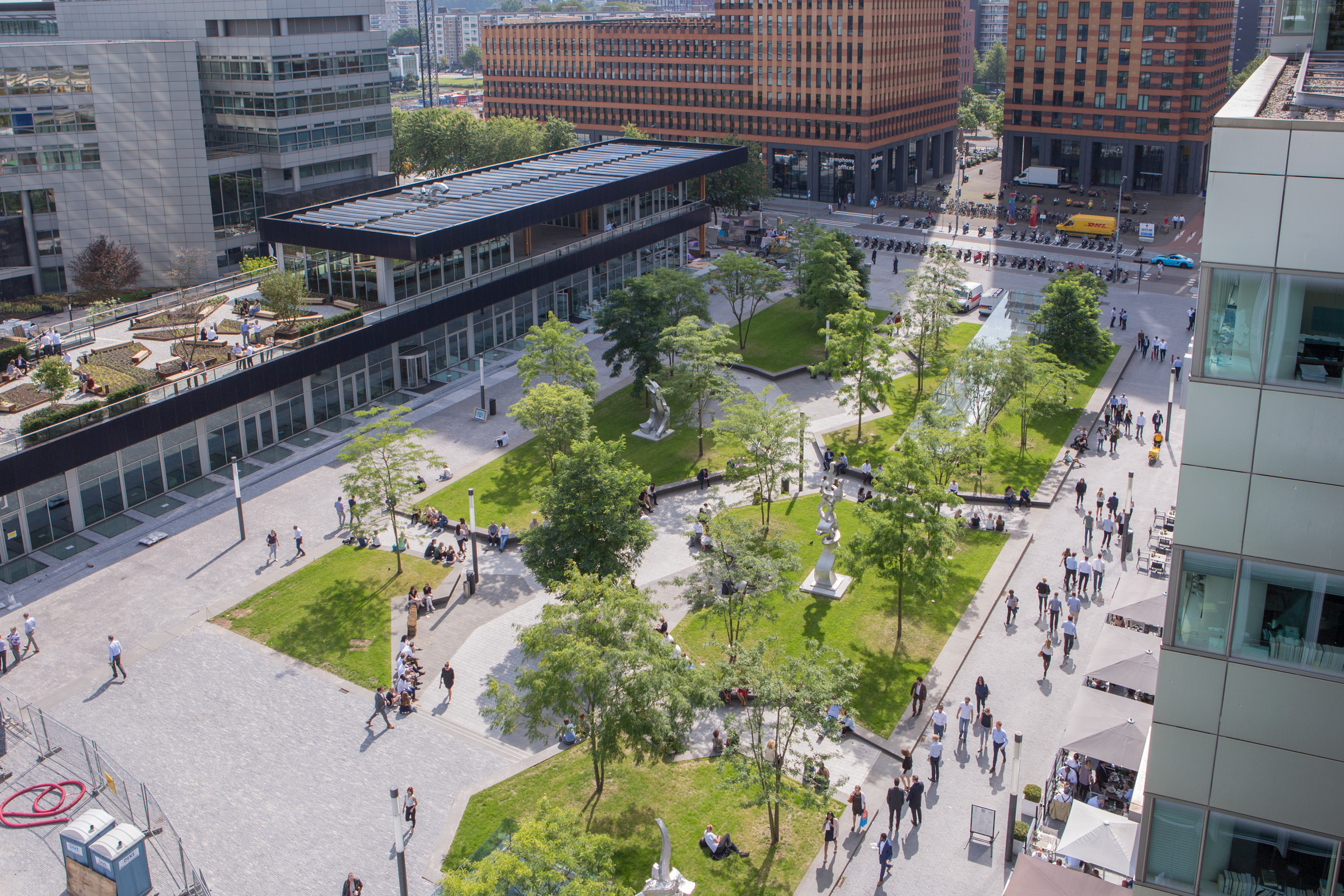 Examples illustrate theory best. That's why Green Cities Europe organizes regular excursions to see how climate adaptations measures turn out in reality. Coming November 29, an excursion around Amsterdam Zuidas is organised to have a look at solutions to combat heat stress. The excursion is open to everybody interested in climate adaptation and green infrastructure. Registration is free, with a fee if you don't show up.
Wijbrand Sommer, water expert at the Municipality of Amsterdam will lead the excursion. Next to the walk around the area, Gideon Spanjer of fellow Interreg2Seas project CoolTowns will talk about interventions to combat heat stress. Cool Towns developed a measurement protocol for heat stress that includes the actual and perceived temperature. Wiebke Klemm from our city partner The Hague will talk about the recently renovated Cromvlietpark.
The excursion is free of charge. However, a fee applies if you don't show up.
Time: November 29th, 13.00 – 16.30 CET
Registration: https://nl.thegreencities.eu/evenementen/gemeente-excursie-iii-amsterdam/